The Snap Source, Inc.
PO Box 4965
Troy, MI 48099
1-800-725-4600 (North America and Canada)
1-248-280-1411 (Local and International)
Fax:1-248-280-1140
Odds and Ends
:: Snaps
Other Snaps
We stock more than just our industrial long, prong-style snaps. Check out the selection of other snaps we stock.
Check back often as we're always adding more snaps to our collections.
If you don't see a snap listed, click here to see more sources for snaps.
Stainless Steel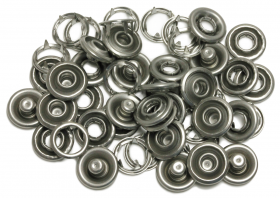 These raw, unfinished stainless steel snaps
are for specific needs within the medical,
chef and marine industries.
American Made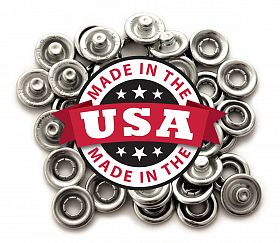 Check out our limited supply of
100% American made original
Gripper® Brand snap fasteners.