Contact Us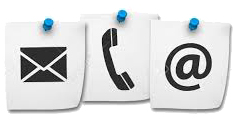 The Snap Source, Inc. warehouse is located in a suburb of Detroit, Michigan. Our warehouse is dedicated to distribution and not set-up to accommodate walk-in customers.
Due to increase volume of business during the pandemic, we are trying to answer calls. If our lines are busy or staff is pulled into productions, please leave a message with our Call Center. For faster service, complete the form to the left which will send us an email.
Customer Service Phone Hours:
Monday-Thursday 11:00 – 4: 00 EST
When all lines are busy, leave a message with our Call Center for a return call.

Phone:
1-800-725-4600 (North America and Canada)
1-248-280-1411 (Local and International)
Fax:
1-248-280-1140

Mail:
The Snap Source, Inc.
PO Box 4965
Troy, MI 48099
USA