Contact Us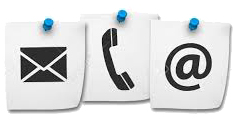 The Snap Source, Inc. warehouse is located in a suburb of Detroit, Michigan. Our warehouse is dedicated to distribution and not set-up to accommodate walk-in customers.
Customer Service Phone Hours:
Monday-Thursday 9:00 – 4: 00 EST
If all representatives are busy assisting other customers, please leave a message with our Call Center for a return call. Please note that our average phone call with customers is 20 minutes or more per caller. Therefore, return calls are made within 24 hours depending on the call volume.

Phone:
1-800-725-4600 (North America and Canada)
1-248-280-1411 (Local and International)
Fax:
1-248-280-1140

Mail:
The Snap Source, Inc.
PO Box 4965
Troy, MI 48099
USA