Snap Tip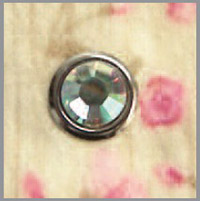 Ring Bling
Add a little "bling" to any project using one of our Metal Ring Snaps and Hot Fix Crystal Rhinestones. After attaching snaps onto a project, set a Hot Fix Crystal Rhinestones in the center according to the manufacturer's instructions.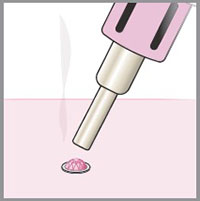 Compatible Sizes:
| | |
| --- | --- |
| Snap Sizes | Stone Sizes |
| Size 14 Ring | 20ss (4.7mm) |
| Size 15 Ring | 30ss (6.4mm) |
| Size 16 Ring | 34ss (7.2mm) |
Snap Tip
Snaps are properly set when the: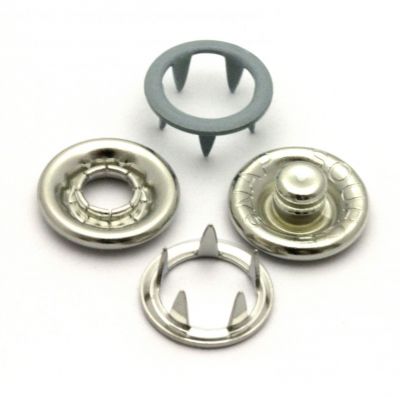 components grip tightly into fabric and do not pull apart
prongs are crimped tightly in the socket or stud
no prongs are exposed
Interfacing
We recommend using an interfacing to help reinforce and protect the fabric surrounding the fasteners. For best results, use a sew-in material such as a woven/non-fusible interfacing, twill tape or similar weight cotton fabric.
Practice Test
Always attach a practice snap set onto a sample of the fabric before sewing your project. Try opening and closing the sample to check for stability or stress given to the fabric. Adjust interfacing accordingly. If there is stress on the fabric, use a different size snap.
Snap Tip
To make an adjustible opening
Attach a Cap and a Socket to the overlap, and two each of a Stud and Backing Ring to the underlap. It is also acceptable to attach a Cap to a Stud, and use two each of a Socket and Backing Ring to the underlap. Extra pieces are available online.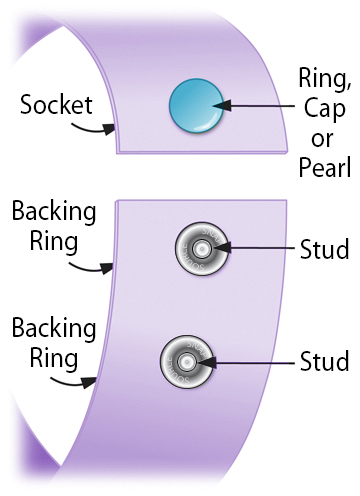 Snap Tip
Project Idea
Replace the buttons on shirts with snaps. Set the Snap Top/Socket over the existing buttonhole. Remove the button and set the Stud/Backing Ring in it's place.